Blank sessions, missed fish, bloody mindedness, bad weather and bad luck.
A bad February rolls on into a poor start to the month of March.
The weather cleared for a day so I managed a session fishing the Mersey Estuary in Liverpool.
Low tide in the morning saw me fishing the low water mark at Perch Rock. Two rods out, one baited up with squid and black lug wraps on a pulley pennel rig, and the other rod a two hook flapper rig with squid heads as bait.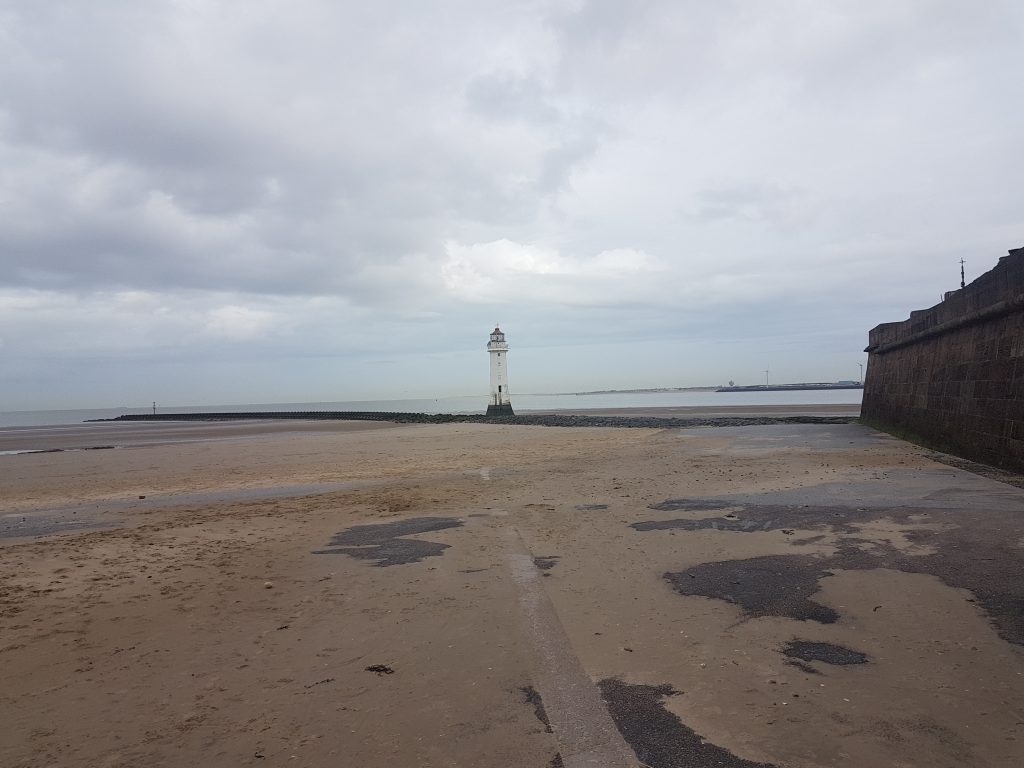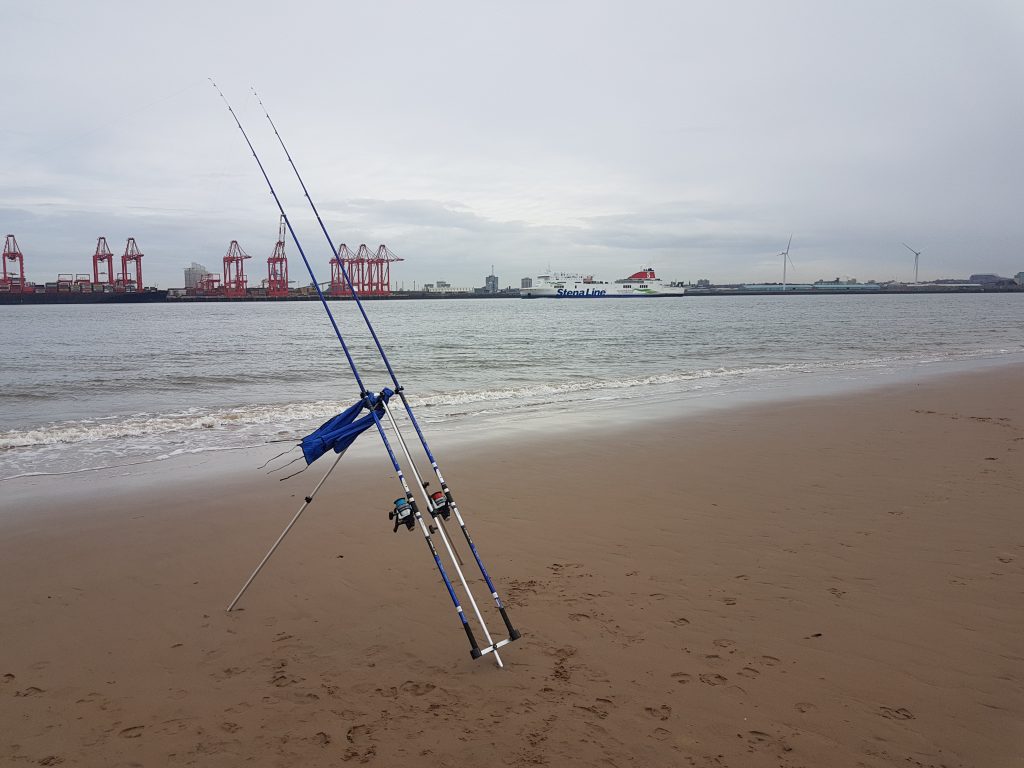 Nothing – I fished two hours down and an hour back up — not a tap, rap or knock apart from this rogue crab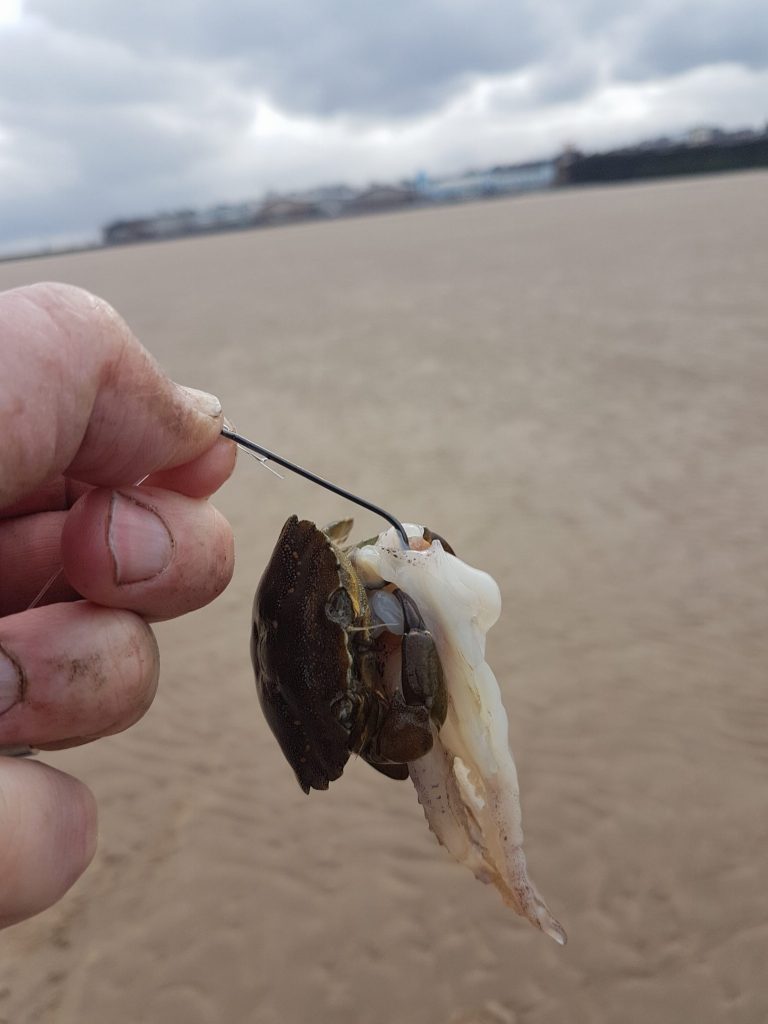 I'd never fished this spot before, so it was quite an experience being at the mouth of the Mersey fishing as huge ships passed close by.
As the tide rose and pushed me up the beach and off the mark I decided to use up the last of my bait back at Mariners Wharf the scene of a couple of recent blank sessions…. Mariners Wharf lived up to my expectations and I had another bite free hour enjoying the view.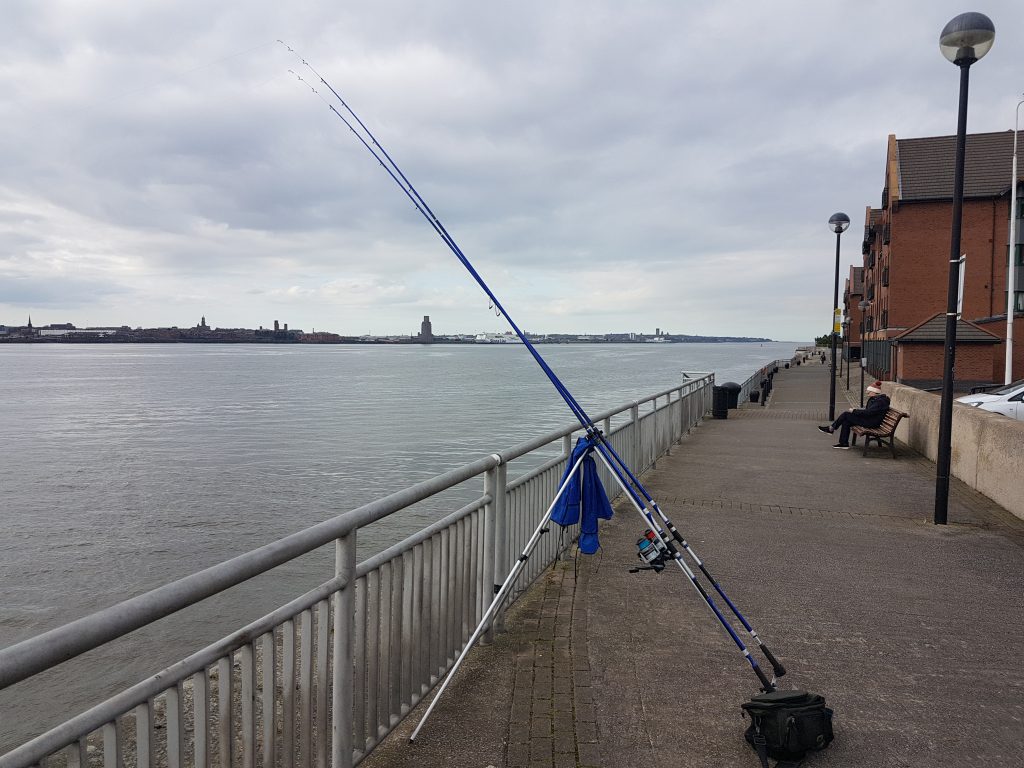 I'm sitting here this evening typing this up, I can hear the wind howling through the trees in my back garden and the rain starting to hit the windows…. is this bad weather never going to end ?? Is this run of bite free fishing ever going to end ?
I suppose now that I'm doing a bit more sea fishing I'm going to have to slip in a few more nautical turns of phrase.
So as far as my fishing luck is going – I'm waiting for the tide to turn…
Roll on spring and some good weather.