I arrived at the river yesterday afternoon with my pal Terry for a short session, to discover that I'd forgotten my usual trotting floats and only had a few pole floats in the boot of the car. Not ideal for trotting the river, but its not the first time that I've used a pole float for trotting on a river. When you have no other choice you have to adapt !
However -as you can see in the pics below – a 0.6 gram float wasn't ideal for a fast pacy river that had a bit of extra colour in it from overnight rain.
Terry chose his swim at the head of the pool – and fished with a simple gold head Pheasant Tail Nymph,,,, I settled down in the smoother deeper water at the tail end of the pool and fed a few maggots every couple of minutes… and then cast in.
I needn't have worried as 4 fish in my first six casts  soon gave me the confidence that my bait was down where it needed to be.
Maggots did the trick on a size 12 Kamasan B560, 3lb hook length and my trusty old Abu 506 – I caught fish steadily for an hour…. including taking a break to sort out my friend Terry who accompanied me.
Looking at the river in the picture below, you'd never believe that such a light rig would be effective. But believe me 3 x No4 shot which only adds up to 0.6 grams had the bait down doing the business where it needed to be.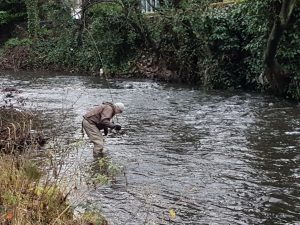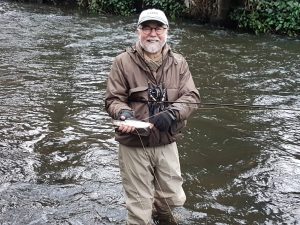 We only had time for an hour or so fishing and we ended up with 16 fish between us. A nice short sharp session on a cold Novembers day.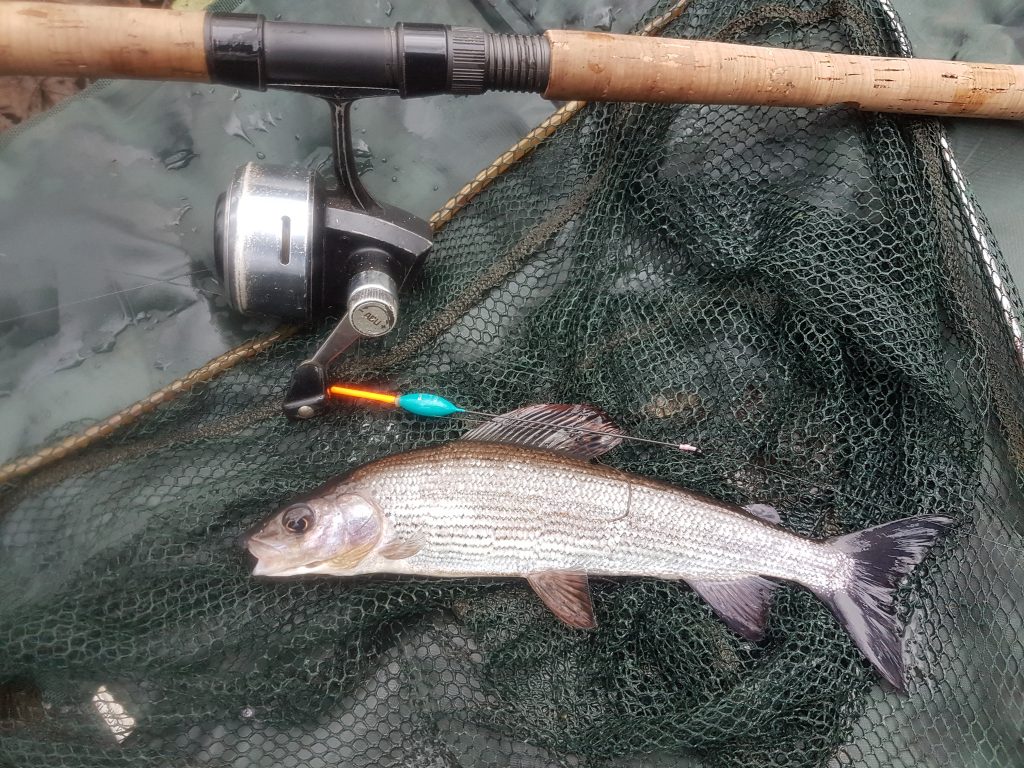 My reward was plenty of these……. happy days.