I wimped out of fishing today. A slight tinge of boxing day hangover, and pissing down rain persuaded me to have a day indoors. (hence this post – and another to come shortly reviewing my fishing in 2019)
Mrs Fishing Fiend has been complaining recently about the smell emanating from my tackle shed so I've taken the opportunity to have a mid winter tidy up and to take stock of what I've got and whats to go on my shopping list.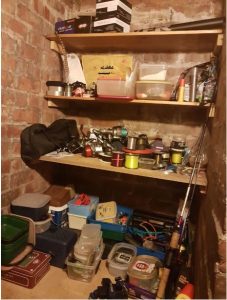 I'm very glad to report that I think I need to buy more fishing tackle. My old friend Okuma Interceptor IBF50 has quite a bit of damage now after 17 years of heavy use. The bait runner tab at the back of the reel is half missing/broken and the bail arm spring has given up the ghost. I've already ordered a like for like replacement from Ebay as this Okuma is probably one of the best/most reliable reels I've ever owned.
I have this reel in both IBF40 and 50 size and have now decided to stock up on both of them before they get harder to source.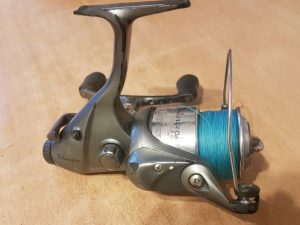 I've also got an old ABU506 closed face reel that has a slipping clutch and a chipped reel seat – this time to be replaced with the most up to date version. I received some tackle vouchers for Christmas and a new ABU is soon going to be on its way.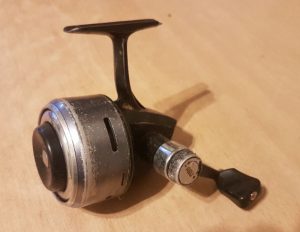 Other than that – my hook stocks needs replenishing, and my box of leads needs refilling. I have an over abundance of swim feeders but they should get thinned out over time. I also need to get the rings on my Drennan float master sorted out as there are a few missing through misuse.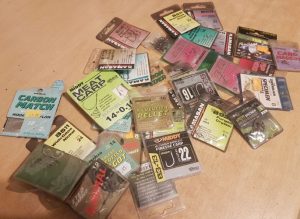 Reels now oiled, and old bits of bait chucked in the bin. Am looking forwards to yet another great fishing year in 2020.
The marital disharmony has now been solved by the discovery and disposal of two packets of rotten worm that had been forgotten about at the bottom of my sea fishing box…. urgghhh