Another local lockdown session up at Pilsworth Reservoir — this time I put the drop shot kit away, got my new brolly/bivvy out and a pair of tip rods hoping to target some of the big roach which reside in this popular carp venue.
I had one rod out with maggot on a helicopter rig, and the other with chopped worm in helicopter rig. As always the best laid plans rarely come to a satisfactory conclusion – and other than a couple of tremors/flickers my rod tips remained still all day long.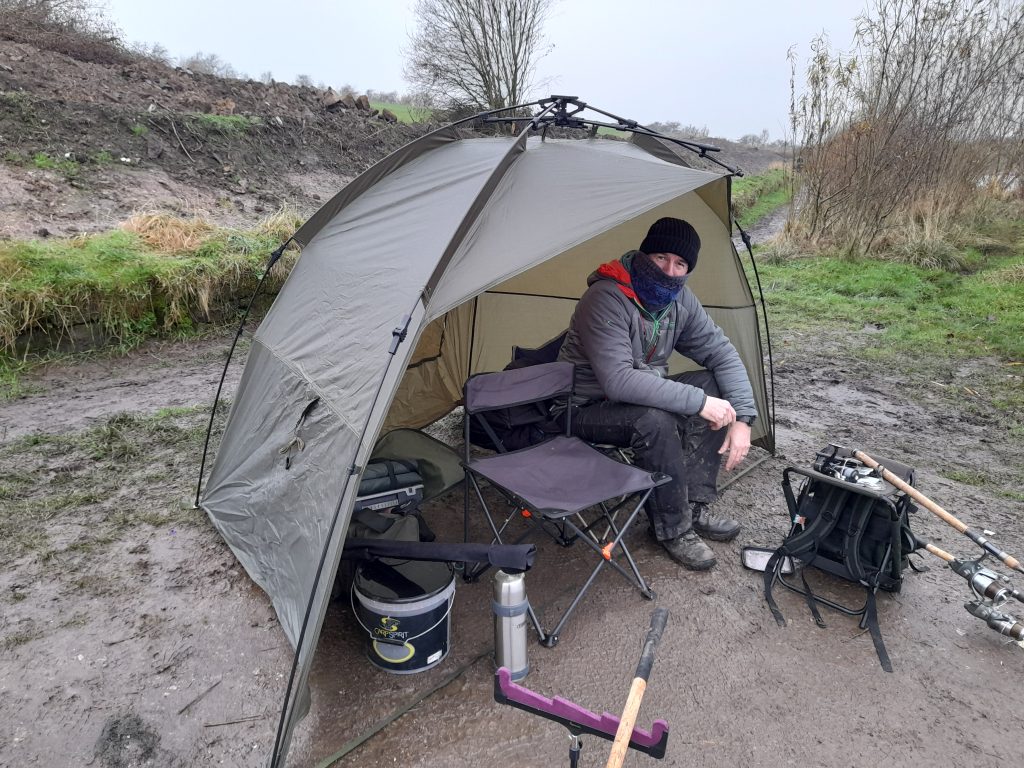 My day was improved by unexpectedly meeting a load of pals on the bank who came for a chat. Great conversation with Phil, Eric, Greg, Derek, Mick and Mike made a fishless day much more enjoyable.
Sometimes there's just not a lot to be said about a session – and this was one of these occasions.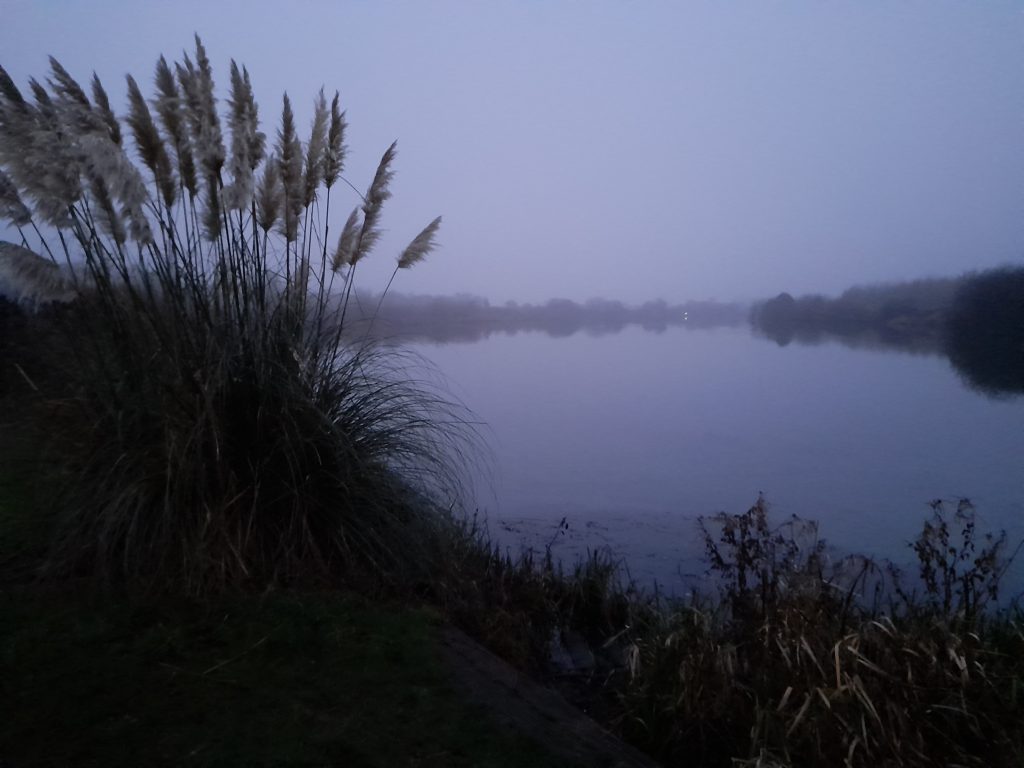 The entire lake (about 12 anglers) blanked, and it was only at the end as we were getting to the car park – that we came across a young lad in the process of landing a small jack pike – showing everyone else that there are fish to be had (lol — the place has a great head of carp and silvers they were just having a day off in the cold weather).
I am going to be coming back again and again to Pilsworth now its changed hands.. and am looking forwards to some fun sessions in the future.
Next up are a few more perch sessions – and I can tell you that the written blog is a bit behind the action by a week or so, and the next edition will have pictures of my NEW PB PERCH — so watch this space for a bit of action at long last.
In the mean time – El Blanko rides again.