Ha Ha – silly me – Did I really go to bed last night thinking that I was going to have a great opening day but as so often happens pre fishing trip excitement often turns into post trip disappointment.
Whilst I was asleep – the heavens opened and local rivers were unfishable by the time I woke with at least 3ft on the Irwell and 2ft on the other smaller local streams.
What a disappointment.
So – with me being the martyr that I am, I took the family for a nice country walk instead. I should never have let my wife choose the destination – as she chose to visit Hardcastle Crags near Hebden Bridge – and I had to spend the day next to some classic Northern pocket water… deeply tea stained by moorland peat, beautiful Hebden Water — chocca with Spotties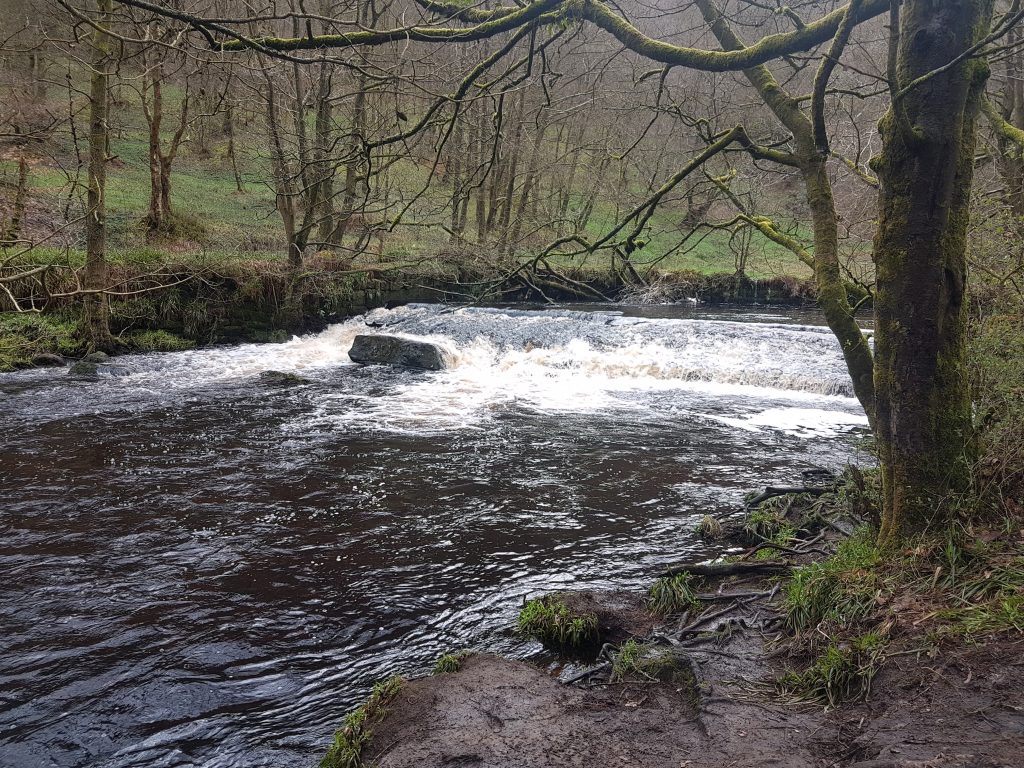 Arriving back home late afternoon – I threw the wife and kids out of the car and hotfooted off to the River Roch near Bury, hoping that the rivers would have fined down a bit during the day.
Sadly not, but seeing as though I'd made the effort to get there I decided to have a few casts anyway, and I worked my way up this run.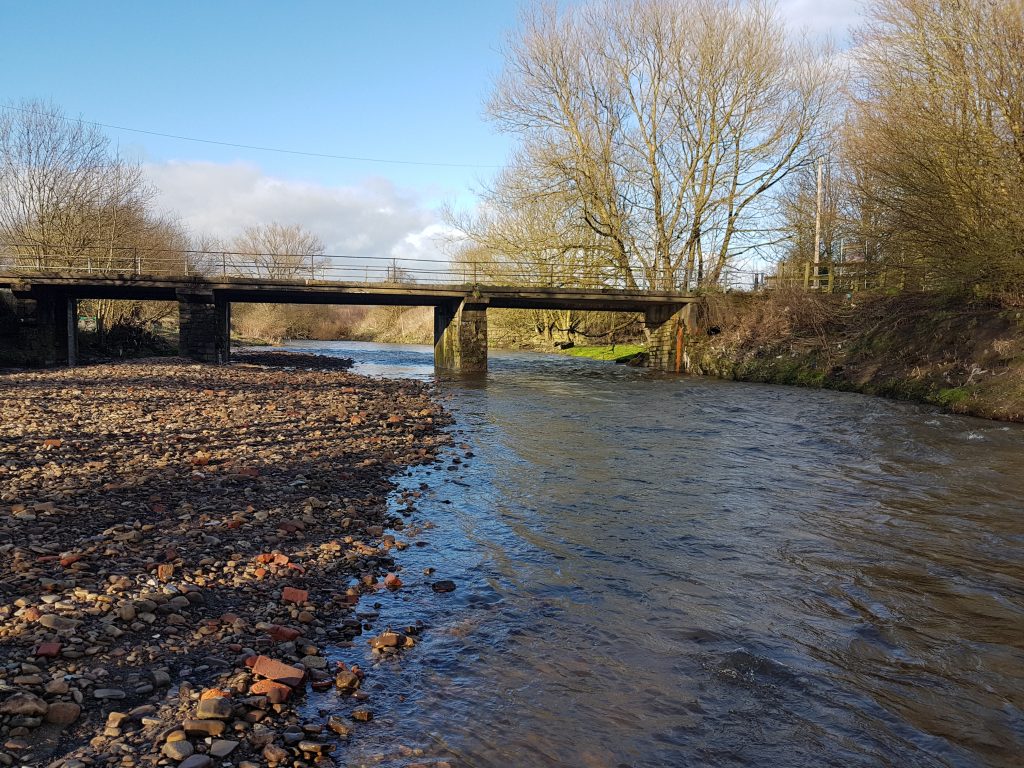 I used my go to combo of a scruffy black spider on dropper and an Irwell Imp on point. But the river was tinged brown with urban runoff, still 18 inches up and faintly wiffy of something I'd rather not talk about in polite company.
I worked my way up the run, and did well to avoid the rocks thrown at me by local "youths" but the fish showed no interest. Rather than hang about and be used as a human coconut shy I made my way around the corner to fish the Irwell at Dumers Lane.
When I got to the bigger Irwell – the water was still 2ft up, and raging through. Rather than waste my time wafting a fly around I just had a walk 500 yards downstream and back, and what I saw broke the heart of an Irwell loving fisherman.
Wet wipes and tampons adorning all the trees and riverbanks, and massive amounts of fly tipped rubbish on the river banks. The people of Bury should be ashamed of themselves, the Environment Agency should be ashamed of themselves and our local water utility company should hang their heads in shame as they make massive profits but leave our river in such a disgraceful condition.
I shall leave these two photos with you – they speak for themselves.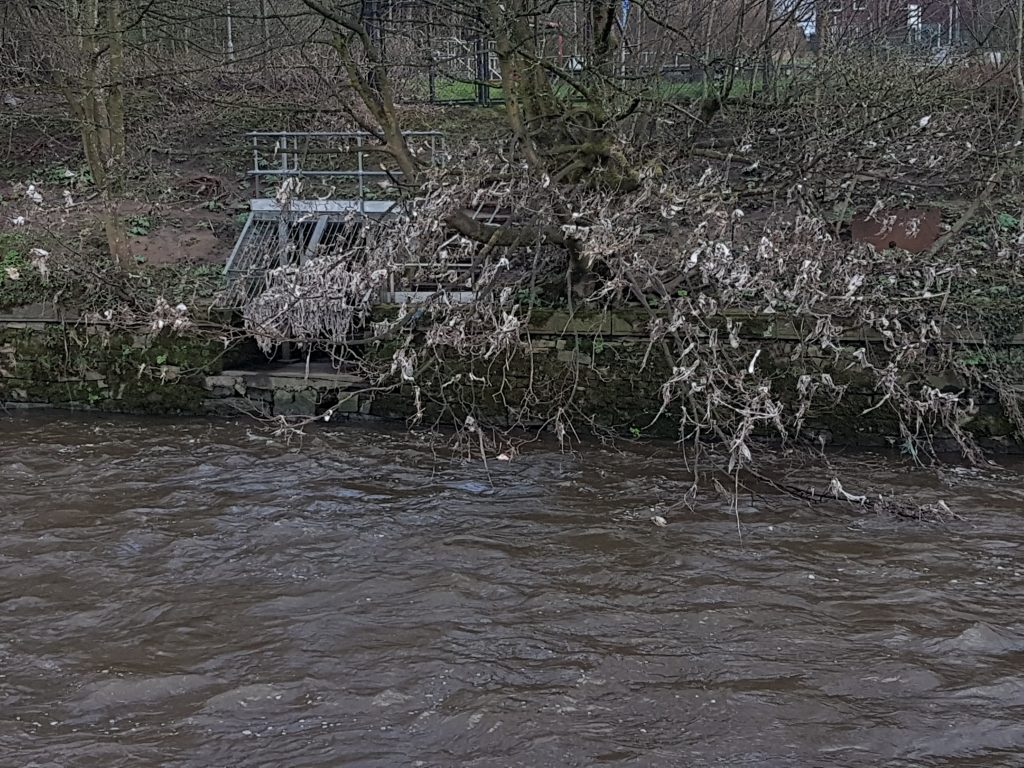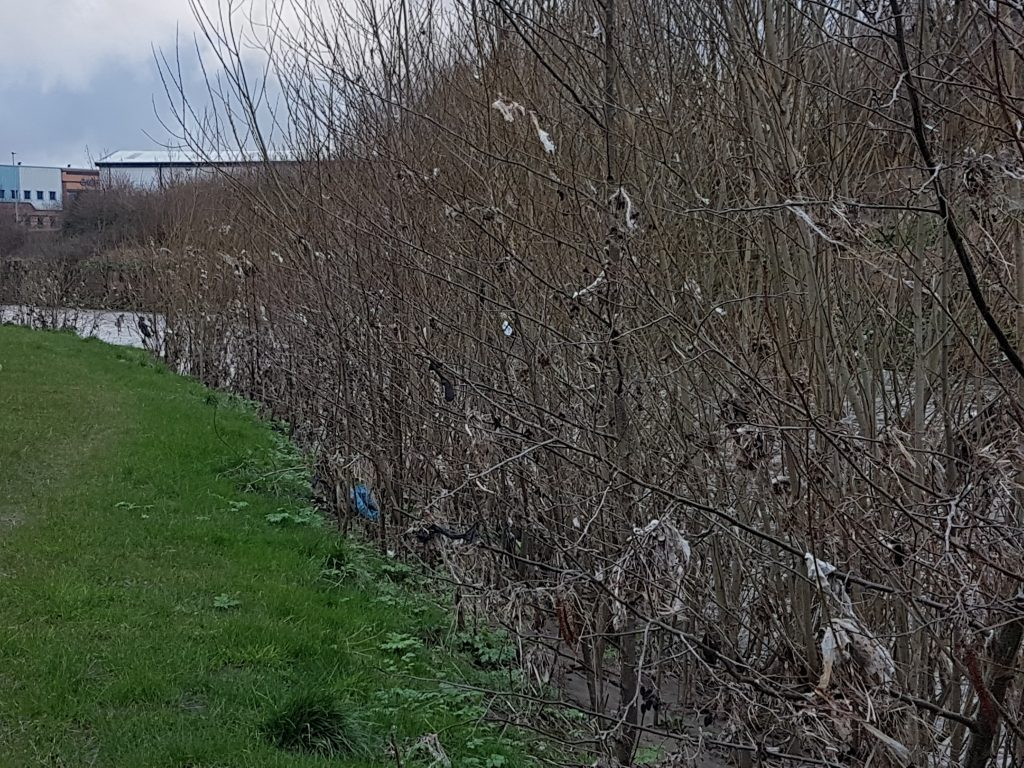 So sad – I'm going to make sure something is done about this 🙁  fuming is an understatement 🙁