All anglers love a bit of free parking, and I've been meaning to have a few hours on the fishing on the Ashton Canal with lovely free parking for ages now.
Wedged in between Man Citys ground and the National Cycling Centre is the Ashton Canal – and a lovely big Asda car park offering 3 hours free parking.
See the map below and look at the red dots (where I parked) and the red cross (where I fished).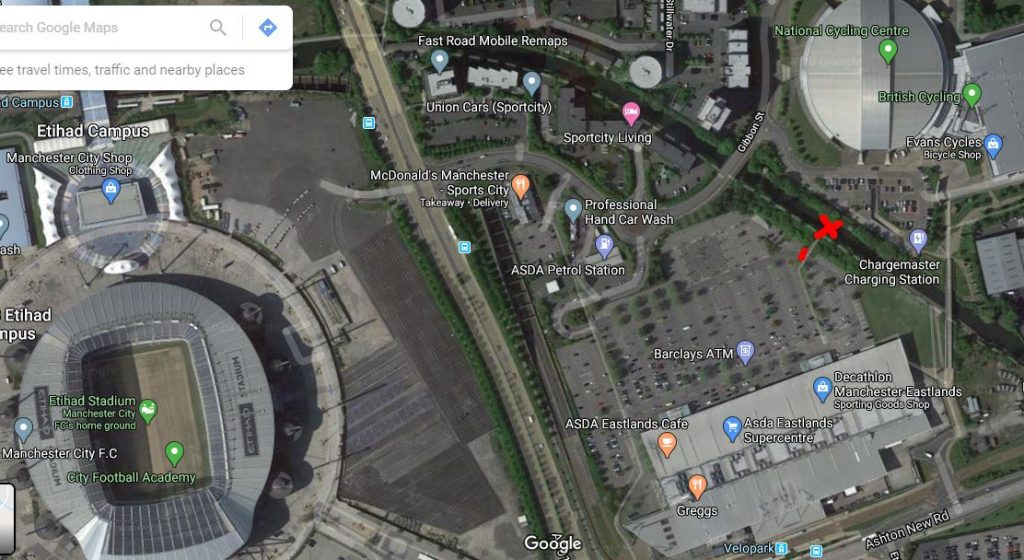 Now its important to remember that the car park is monitored – and only allows you three hours for free. And also that the angling on the canal is not controlled by any local angling clubs, so you will need a "Waterways Wanderer" permit to fish their legally.
So, back to the fishing. I know the Ashton Canal contains a good head of roach and skimmers, I've also seen some cracking carp and tench over the years, but I was keen to add a Gudgeon or Ruff to my seasons fish tally.
I parked up close to the canal and walked through the passage way from the car park to the canal — no more than 10 yards from my car. Bliss.
Seeing as though both of the species I was most interested in were bottom feeders, I initially set up a rig to fish 2 inches over depth. A 2g pole float, and 0.08mm hook length to a size 20 kamasan B520 with single maggot on the hook, and no ground bait.
I could see plenty of fish topping but decided to stick to my game plan of bait hard on the deck.
It didn't take long for the roach to find my bait, and I had a good run of fish in the first hour (but sadly no Gudgeon or Ruffe.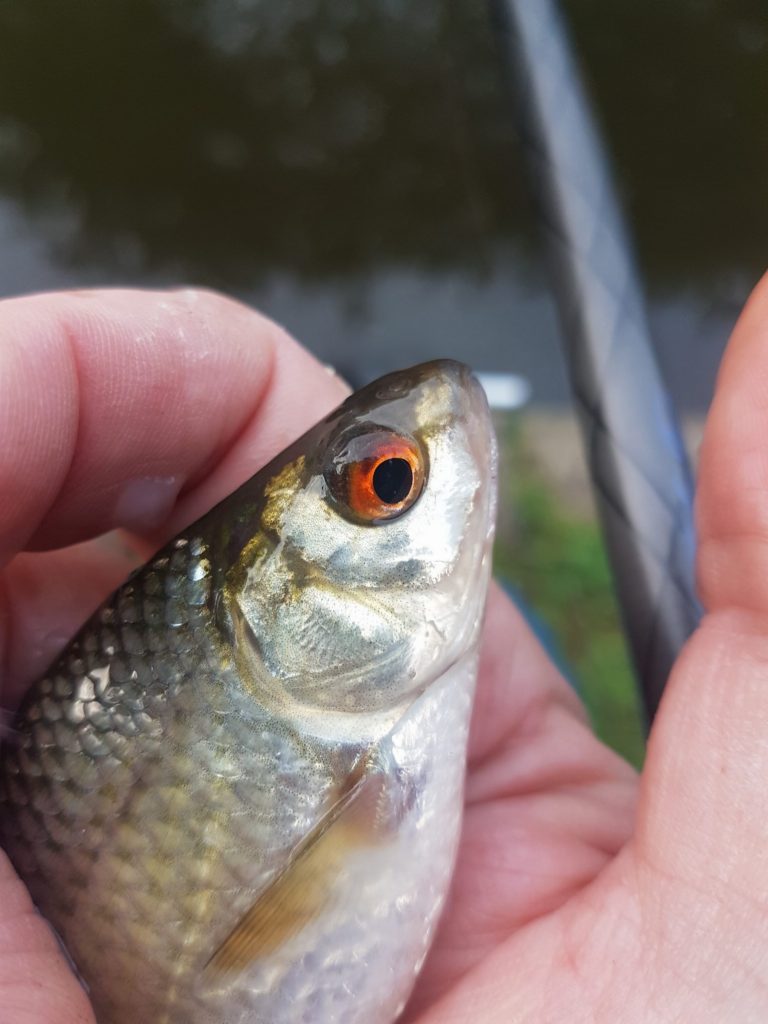 Then the swim died – pike maybe ?
An hour of nothing was broken by a few small perch, to break the monotony. Then before I knew it, it was time to pack up my kit, and get the car out of the car park before the ANPR cameras stitched me up with a £100 ticket.
I didn't catch either of my two target species but did enjoy a couple of hours maggot dangling  on the canal … all good fun.