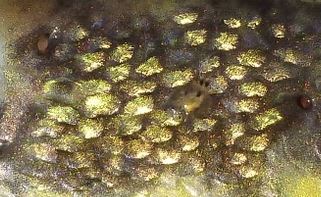 Look at these lovely flecks of gold….. like brush strokes from a classical artists palette.
I will never tire of being surprised by the beauty of fish…. each one a unique Faberge Egg, a priceless gift from nature. I was having a trawl through some old photos – and thought that this deserved sharing again.
A Pike from the Old River Irwell in Irlam – caught on a sunny winters day.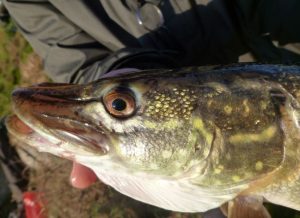 Isn't it amazing how these golden flecks reflect the sun. Does this golden colouration serve any purpose I wonder, or is it nature showing off?
Next time you catch old Esox,, take a close look and be amazed.