Here's the latest write up from my fishing adventures : video and written
I recently spent an evening with my mate Phil fishing Drinkwater Park Lake, one of our club waters, conveniently located 100 yards behind my house.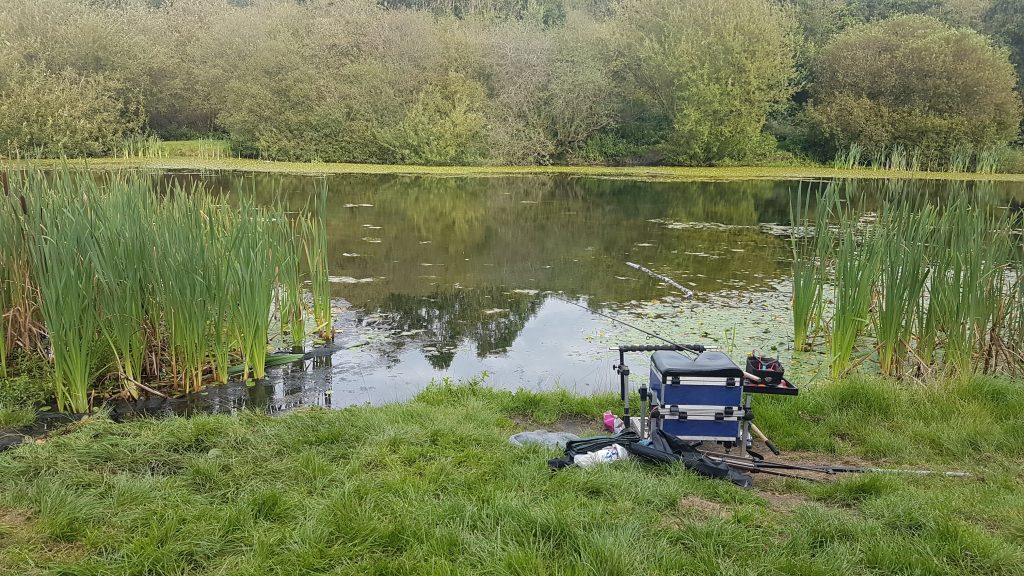 The lake has a good head of recently stocked small carp, plenty of tench and bream, and plenty of roach, rudd, perch and pike.
The lake also gets quite heavily weeded in late summer, so we had to rake swims out in order to fish.
After a good half hours raking I cleared a hole in the blanket weed and managed to get two rods in. The first rod i used a hair rigged worm on a small bomb rig, and the second a traditional float set up with a lovely quill float handmade by my pal Mike Cootes (aka Purple Peanut).
The evening started off very slowly with bites quite hard to come by for the first two hours, probably due to the disturbance caused by the raking. Then I started to catch small roach and rudd, very welcome after a slow start.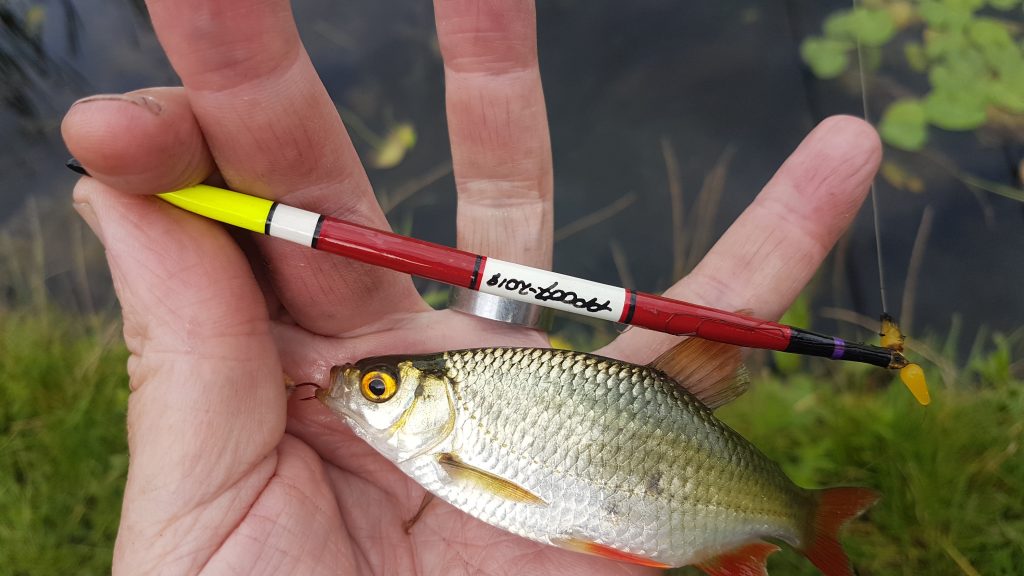 I had nothing on the worm/bomb rig all evening, but as time passed my float line hotted up and I was catching a small roach or rudd every cast on maggot.
My catch rate increased massively as I cast 20 yards beyond the area that I'd raked, but all fish were palm sized. Not that I minded, they were all in pristine condition.
Phil and I were entertained all evening by a group of teenagers holding an outdoor rave in the woods about 100 yards behind us. They had their own sound system and were having a full on party. Good on em. Some of them came round later on in the evening and apologised for the noise, at which point we got to tell them that we loved their choice of music, and had no problem if they wanted to turn it up.
I'm still learning how to take video whilst fishing, it didnt go too well this evening, as I missed a great bite whilst filming my swim erupting in bubbles, also somehow i didn't manage to pick up the sound of the rave behind us, despite it being bangingly loud. And i missed out so much stuff…. this video blog is definitely work in progress.
The evening ended as the light dropped, I must have had over 60 small roach and rudd – great to see. There were plenty of carp crashing about but they didn't really show in my swim. It was also great to see pike chasing the silver fish – which raises my expectations for a bit of local autumn/winter predator sport.
I think my next session is going to be on a canal somewhere, I've got plenty of bait to use up. I will also go alone, and get myself better aquainted with my video camera and make a much better vlog of my fishing session.
Have a look at the video below of this fishing session.. It would also be great if you could subscribe to my video channel. – Thanks. Mike 🙂