Those of you who have been regular long term readers of my blog will know that I just love stumbling across unusual links, information and quirky facts about my favourite River Irwell.
Over the years I've become quite the art connoisseur – especially when I can link other people art, to the places where I fish.
Back in February 2012 I wrote about "Impressionists On The Irwell" – have a read of these words and pictures from back in the day
Pierre Adolphe Valette was a French impressionist artist who came to live in Manchester in 1905. Finding our murky grey landscape to his liking – he stayed in the North West until 1928 painting many Manchester landscapes in the Impressionist style. He became a tutor at the Manchester Municipal School of Art and was mentor to L.S. Lowry.
Adolphe Valette Bailey Bridge 1912 above,   Mike Duddy 2012 below
Adolphe painted many pictures of the Irwell in the impressionist style – today I did a good impression of an angler – and caught bugger all.
In 2016 I came across these two. an amazing sketch and a painting of the River Irwell at Agecroft by Valettes' star pupil L.S.Lowry.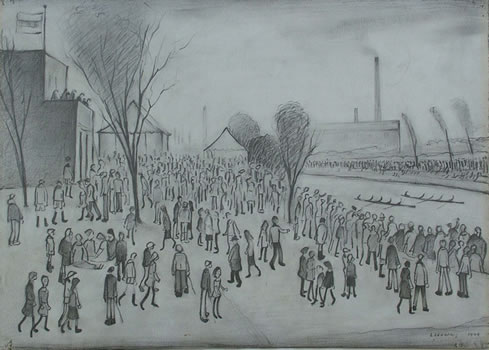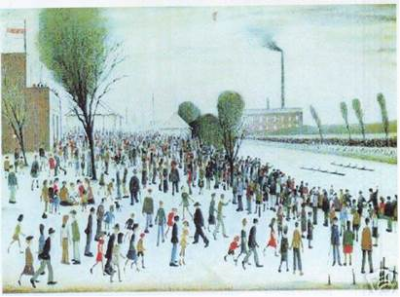 There were a couple of things that really grabbed me about two Lowry images
The first being that the location of these great pieces of art / Irwell history was just behind my house .. in fact less than a half a mile away, and somewhere I pass every day on my journey to and from work. I regularly fish at this exact location and love the fact that the trees in the distance are still there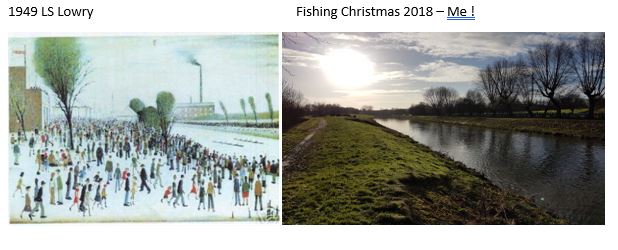 The other thing that I love about these Lowry pieces is that as a child, I can remember watching rowing races here, with the old Agecroft rowing club, long before they moved to their current home at Salford Quays. I'm also proud to love the link local between Agecroft Rowing Club, which is one of the worlds oldest rowing clubs, formed in 1861 and the angling club of which I am chairman – the Salford Friendly Anglers Society – which was formed in 1817 and is the worlds oldest angling club.
I just love these old bits of history, and the art that has been created around the river.
So imagine my delight today when I came across these pictures from an artist I  had the pleasure of meeting on the  banks of the River a few years ago whilst working on the development of the new flood storage basin in Salford (more of that towards the end of this page).
First of all, have a look at this painting of Hulme Hall in 1770, a lovely riverside mansion.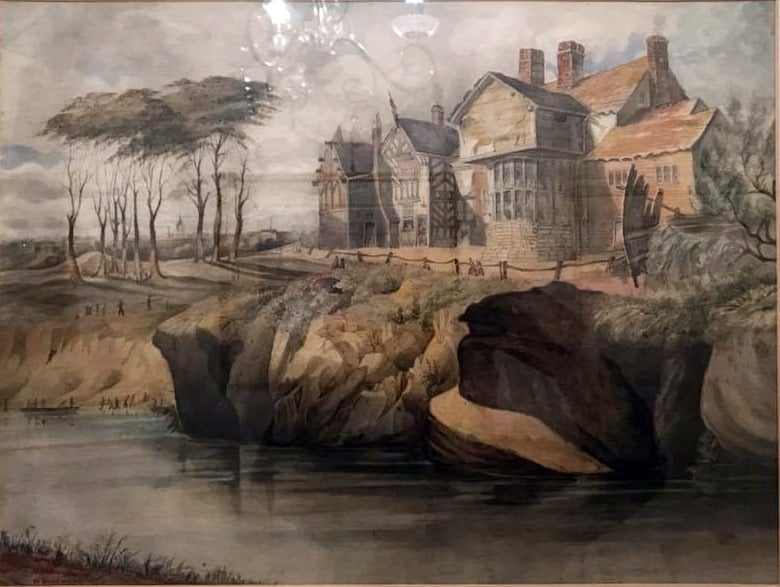 And now 250 years later, look how its change ! Hulme Hall was demolished in the 1800s, sacrificed for a railway line.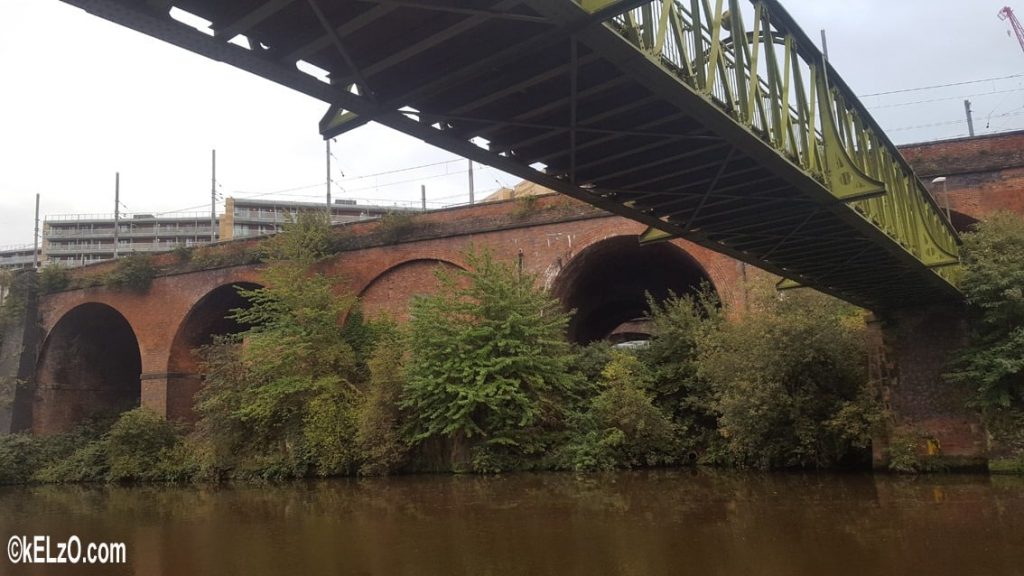 The apartments are a 21st century addition, and line the banks of the Bridgewater Canal which flows nearby. The river has been changed by man so much over the past 250 years, it would be unrecognisable to a time traveler from 250 years ago.
And now the bit I love.  @Kelzo has used is artistic skills to do a Hulme Hall mash up.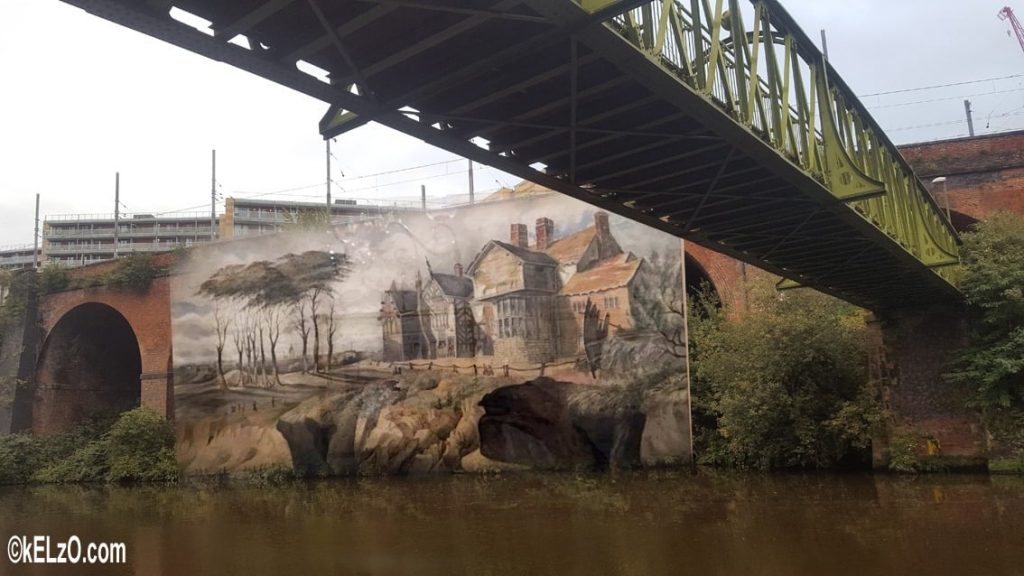 Hulme Hall lives 250 years on !!
I just love stumbling across these little river nuggets.
I first met him when he was commissioned to do the art work at the new Salford Flood Basin at Castle Irwell (now known as Kersal Wetlands). Salford Friendly Anglers have the fishing rights along the section of river that runs around the flood basin, and there are some good fish to be had.
While you are mooching about the river in this area, if you look around you will also find some of @Kelzo work. I love it, and the sharp eyed amongst you will spot lots of links back to Adolphe Valette, and L.S. Lowry.
Take it how you want, but in my view Kelzos work carries on the impressionist torch in a 21st Century style.
You can see the Lowry influence in a lot of his work – I'm sure he would approve.
As I walk the banks of our local rivers,  I see lots of places where artists have recorded. I think I shall do a few more posts like this in coming months.